Weekly Activities and Services CTA
Weekly Activities and Services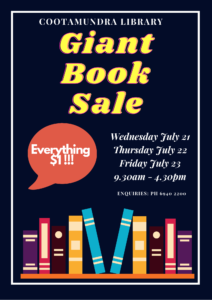 Home Library Service
If you or someone you know is unable to visit the library due to ill health, frailty or disability, we can deliver library resources to your home.
Become a Library Member
Becoming a member of the Library is easy.  Fill out the online form at rrl.nsw.gov.au/services
 Computers
There are many computers available for public use.
Regular computer users are encouraged to become library members.
Use of the computers for library members is free.
A Scanner is also available. 
Justice of the Peace
The Cootamundra Library can provide Justice of the Peace Services to the public.