RV Stop Over Areas
  Gundagai has two RV friendly stop over areas. Both are situated along side Morleys Creek.    
Pope Street (Top Photo) – Follow Sheridan Street onto Ovid Street, then Pope Street. The RV parking is on your right.  View Larger Map
O I Bell Drive (Bottom Photo) – Turn off Homer Street onto O I Bell Drive, there is a dirt track on the left. Parking is about 15m from the start of the dirt road.  View Larger Map
  Both zones are RV medium term stop overs.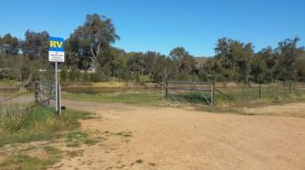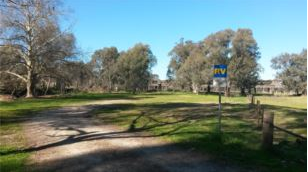 Pope Street, Gundagai                                                    O I Bell Drive, Gundagai