Cootamundra-Gundagai Regional Council staff, in consultation with the Roads and Maritime Services, NSW Police, and CGRC Traffic Committee have been reviewing intersection design options for the Sheridan-West Street intersection.
The original plan to install a round-about at the intersection has been discarded after an extensive review of three round-about options. These options did not provide sufficient area to allow B-Double movements through the intersection.
The final recommendation involves a conventional channelized intersection. The concept should satisfy most concern with regard to traffic incidents involving speeding and other traffic related matters.
The concept and plan is now on display for public comment and viewing until Tuesday 30th October 2018.
The proposed concept will attempt to reduce vehicle speeds from the Hume highway off ramp, provide greater visibility for vehicles turning into and from West Street. A stop sign will be installed on the Nangus Road intersection leg to provide a level of safety and give greater priority to the vehicles on the other three remaining intersection legs.
CGRC is inviting interested members of the public to view the proposed concept and make relevant comments. The concept can be viewed on the CGRC website or by visiting Council Offices.
Picture and caption: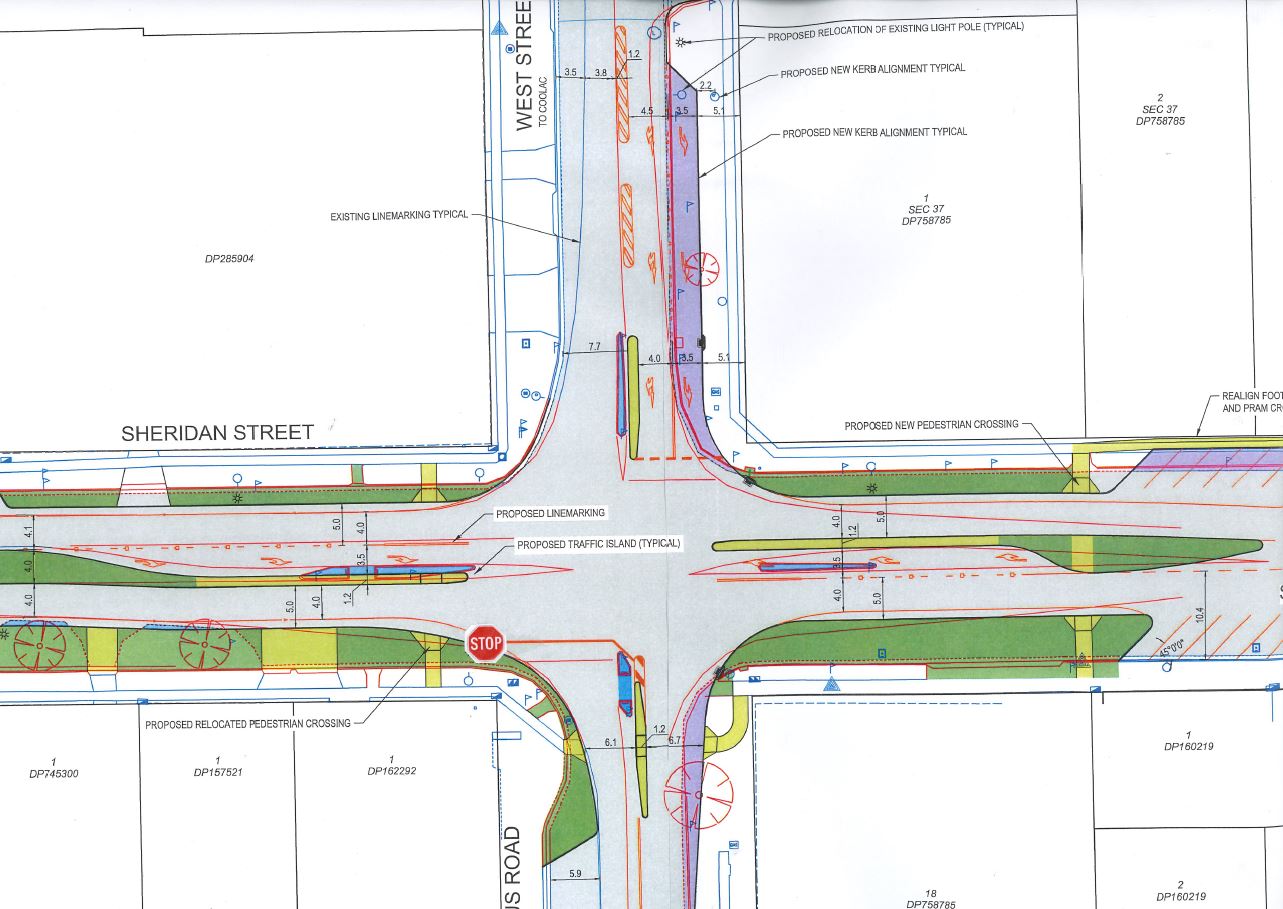 The proposed concept for Sheridan-West Street intersection.